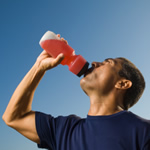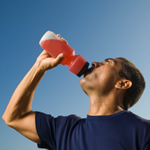 [wp_ad_camp_2]
By Scott Gray | For Active.com
Running as a form of sport and exercise has very particular nutritional requirements. To get the best in performance, endurance and recovery out of your body, you will need to be concentrating on not only what you eat but when you eat. Follow these nutrition tips for new runners to improve both your speed and stamina.
Healthy Eating
It goes without saying that once you start running your body will need extra fuel for those miles. You will be burning an extra 100 calories roughly for each mile that you run. Not only that, your muscles will be needing extra protein to keep them operating efficiently. Here is a quick guide of the foods that you should be eating as a new runner:
Complex carbohydrates provide slow and steady fuel. Complex carbohydrates such as whole grains, whole breads and unrefined pastas, vegetables and potatoes will not produce the sharp blood sugar spikes and lows, which can leave you feeling depleted before the end of your run.
Want to know more? Click the link below…
[wp_ad_camp_3]