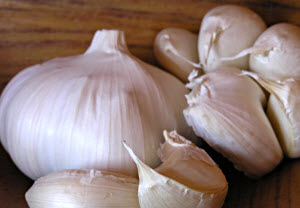 Boost your immunity for flu season by eating these four superfoods regularly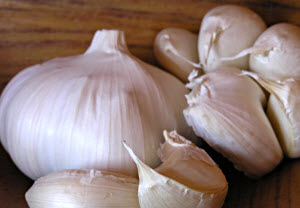 [wp_ad_camp_2]
by: J. D. Heyes – NaturalNews
Another cold and flu season is upon us and you're probably contemplating whether or not to get that flu shot. Whether your do or not, you should know that there are a couple of "superfoods" you could add to your diet that will substantially reduce your chances of getting sick this season.
Garlic – it's not just for making your meals taste better. Practicing good habits all year long is, of course, the best thing to do for your health, but this time of year holds special concern because, as our kids go back to school and the weather turns cooler in most of the country, our bodies are more susceptible to disease. "This is an ideal time to commit yourself to practices like yoga, meditation, healthy nutrition, restorative sleep and the use of herbs and supplements," said Karen Koffler, MD, director of Integrative Medicine at Evanston Northwestern Healthcare, near Chicago, according to Natural Life Magazine. These healthy habits can strengthen your immune system and reduce stress.
One of those herbs should be garlic. According to Natural Life, garlic "has been nicknamed 'Russian penicillin,' due to its anti-viral, anti-bacterial, anti-fungal and anti-yeast properties."
"One of the best immune-system helpers is garlic," writes herbalist Susun Weed, adding that experts say "it contains at least 17 different factors that nourish and support powerful immune system functioning."
Obviously cooking with fresh garlic or minced garlic in a jar is one way to boost consumption of this flu fighter, but if you're not a fan you can always revert to enteric-coated garlic tablets as a supplement.
Have some tea. Some green tea. One of the superfoods you should incorporate into your flu-fighting diet is green tea. Prof. Rachel Johnson, Ph.D, M.P.H., R.D., writing for EatingWell.com, says, "My colleague Mingruo Guo, Ph.D., a professor of food science at the University of Vermont and an authority on the immune-boosting potential of foods, always has a pot of green tea brewing. He drinks five to six cups a day, convinced that it has immune-enhancing effects along with other health benefits."
She goes on to mention research which indicates that a certain kind of polyphenols called catechins, which are contained in green tea, may kill influenza viruses.
Citing researchers in Canada and South Korea, Cooking Light magazine noted, "Green tea is a rich source of a type of antioxidant called a catechin, and preliminary research has found that a specific catechin — epigallocatechin gallate (egcg) — may give the beverage antigen-fighting abilities."
[wp_ad_camp_3]